Get a personalized service where I help you navigate the complex world of insurance, offering guidance on the right coverage options to protect you and your loved ones from life's unexpected events, ensuring financial security and peace of mind.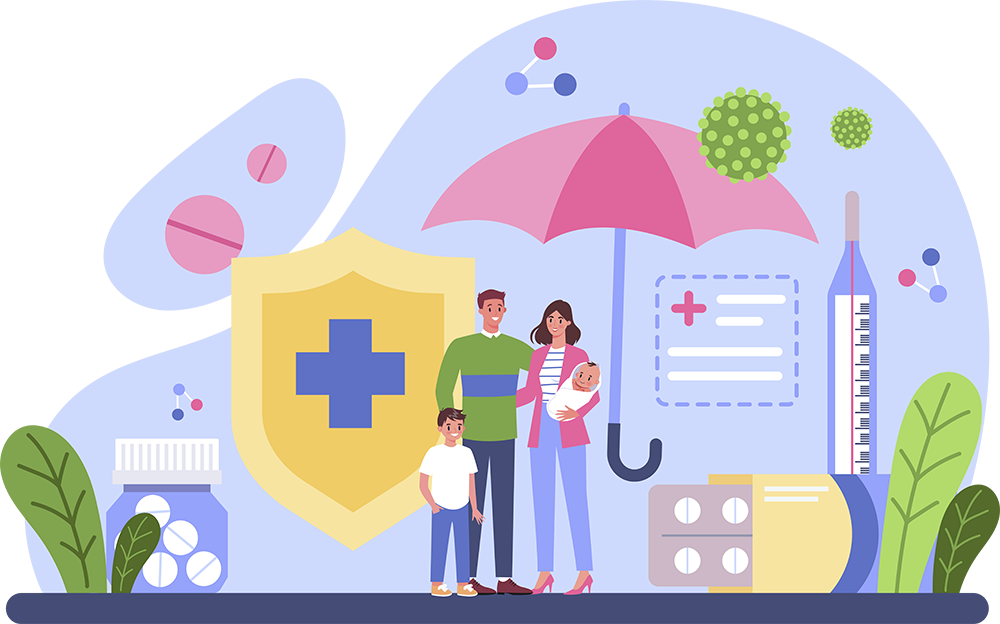 Overview of different products at a glance
Term
Affordable premiums for high coverage

Protection tailored to specific life stages

Flexibility to convert to permanent coverage
Whole Life
Lifetime coverage with guaranteed death benefit

Cash accumulation for long-term financial growth

Limited-term premium payment; free for life
Investment-Linked
Combines insurance with investment growth

Customizable coverage and investment options

Potentially higher returns based on market performance
Savings
Savings component with guaranteed returns

Provides financial protection and wealth accumulation

Lump-sum payout at policy maturity
Annuity
Guaranteed income stream during retirement

Inflation protection with increasing dividends

Financial security during retirement with a stable income
Accident & Medical
Financial protection against accidents and medical expenses

Coverage for hospitalization, surgery, and other treatments

Disability or income replacement benefits
How these products benefit you in the grand scheme of things
Income Protection
Ensures financial stability for your dependents by replacing lost income in the event of your passing or diagnosis of permanent disability or critical illness. The payout allows you to make sure that your dreams for your dependents do not go unfulfilled.
Debt elimination
Ability to clear off any outstanding debts, such as mortgages or loans, protecting your family from financial burdens. This guarantees you and your family are able to live free from your own debts in the event your income is disrupted due to passing or illness.
Business succession
Providing funds for buy-sell agreements in the event of the death of a business owner, ensuring continuity and stability for the company. Additional cash can be injected into a business to run it if the successor is too young or inexperienced to take over immediately.
Estate Planning
Helps preserve your wealth for future generations, covering estate taxes and providing liquidity for a smooth transition. Also used as a tool to ensure all your beneficiaries get an equal share; preventing in-fighting between family.
Funeral Expenses
Covers the cost of funeral arrangements, alleviating the financial burden on your family during a difficult time. Prevent the need of your loved ones to ask for money from friends and family to cover for these arrangements by having a final expense insurance in place.
Contact us now to discuss your goals!
Follow me on Social Media
Different kinds of content on different platforms
(Visited 43 times, 3 visits today)